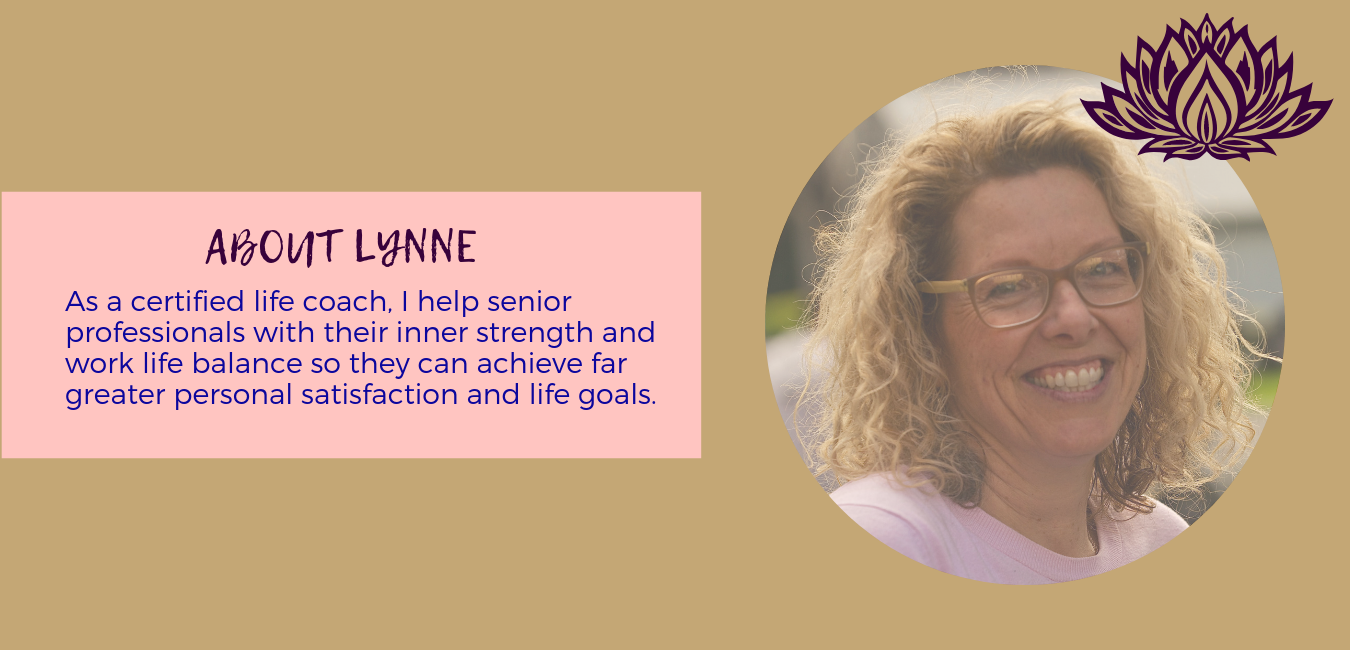 Self-care has improved. I have sustained closer relationship and harmony with family members. My thinking is more open. I can accomplish things when I make a commitment to myself.
Hi, I'm Lynne Durham, in working together, I both support and take a stand for you and your purpose. I expect you will continue to grow, live very well, authentically and be even more successful than you already are. I will support you in going further, much faster, in being the best version of you that you can be.
I am passionate about connecting, learning and sharing. There are so many different avenues for Personal Development and I have learned how to nurture and heal myself with tools that benefit both my life and the lives of my clients.
Wanting your best transformation I recommend, value and have success with Coaching.
Other modalities I am passionate about are EFT Tapping, Hypnosis, organic eating and generally holistic healthy living.
I also very much value celebrating your successes, big and small.
I have graduated with over 100 hours of training with CoachU Inc and am working towards International Coach Federation certification. I adhere to the ICF core competencies which you may read here. You can feel confident that all coaching sessions are completely confidential.
I love travelling and photography. I take any chance I can to see the beauty that is all around every day and I love capturing it. When you look for it, beauty is there. I also love walking, whether exploring with my dog or for photography, and one of the best is strolling through ancient streets of Europe…
I live in Melbourne Australia with my husband of 26 years and Ollie the dog. Our two adult children are out venturing the world! Previous to Coaching I worked in International Trade & Management and along with my graduation & certification from CoachU I hold a current Customs Brokers licence.
Clients benefit from my rich and diverse professional and personal experiences, I  provide support in many ways which include;
Creating More Happiness
Building confidence
Solving problems
Reaching goals
Designing a plan of action
Making decisions
Making changes
Creating Boundaries
My coaching style is intuitive, purposeful, challenging and supportive, at times, it might even be tough love. Coaching may be in person and is generally via Zoom, phone, Skype or other convenient connection.
I loved that you came up with solutions for every obstacle that I came up against and that you were able to get the solutions out of me that would work best!
I have lost weight in a way that feels empowering! I have removed caffeine, chocolate and processed sugar from my daily food intake without feeling deprived. I know that my success hinges on me making good food choices consistently. And that means that occasionally I can make a choice of having a bite of chocolate cake or a mini cupcake and it doesn't derail my weight loss. 
I would say that diet and exercise aren't the only contributors to weight loss. Your mindset is a determinant of success with your weight loss. Lynne helped me to completely change my mindset so I feel more calm and focused so that I don't overeat or make poor choices after a long, stressful day.