LETTING GO!
When holding on is draining, you can take back your energy by letting go.
GET STARTED NOW
It's one thing to decide to live a fulfilled life…
It's another thing entirely to have a reliable way to keep living a life you love.
But here's the thing; you don't have a fulfilled life until you have one you love.And what's keeping you from that life you love, if you're like most of my clients, it's the lack of confidence around letting go of what's draining you in your personal and professional life.
So many clients tell me...
They're weighed down under the constant feelings of resentment, anger, hurt or blame
They're doing everything for everyone else
They don't have the tools to let go
They don't know how to move past the feeling that life is never going to change
Maybe, this is the way it has to be
If this is you, I totally get it.
Listening to my clients I have found there is a pattern of carrying the past around like shackles.
We don't know what to look for because we aren't taught that there are things weighing us down. 
We carry around the shackles of failure and guilt. 
We turn "holding on" into a habit. 
From my experience, I have broken down the steps and created a system for identifying and shifting that habit. 
So now you can stop guessing at how to let go of what's draining you and simply follow the process to gain more energy.
LETTING GO!
The on

line video course to guide you to 

a future
you didn't even know was
possible.  

I will show you a simple process to identify specifically what is draining you and how you can let it go. This is what you need to know to be able to release the shackles and feel the freedom you desire.
Are you ready to finally LET GO?
The Details
 When you sign up for the Letting Go program you'll receive immediate access to the online course. Click the GET STARTED button and be taken to a payment page; complete payment and receive access right away. 
Once you're in the program, you're in – for the life of the program. You'll have access to the course for as long as it is available and all updates or additional content added is included free of charge. 
Module 1: Letting Go
How to identify what you are holding onto.
How to let go of what doesn't serve you, instead of having it rule you
How to support your relationships so your friends and family want to support you
When you let go you will be able to build strong relationships authentically (even if you are an introvert)
Other modules; coming soon!
Module 2: Daily Success Habits
The C.H.O.I.C.E. model, 5-steps that have to happen when you create your life on purpose
How to create the new habits you want in a way that becomes second nature
How to keep on track with your personal habit routine
How to create comfort for your friends and family to engage in your journey 
Module 3: Take Stock & Take Action
How to know what to take action on
How to know when you are making the right decision
How to make decisions on purpose
A process for falling in LOVE with boundaries (even if you think they are mean)
Module 4: Boundaries
Step by step boundaries workbook
How to blend your new habits and communicate your requirements
How NOT to fall backwards
How to create ideal scenarios 
Module 5: Vision Your Future
Step by step future mapping process
How to know you are on track using your feelings
How to continuously formulate your desired future
How to create your own vision board
Community Group Chat
Get your questions answered by Lynne weekly. This is an opportunity to discuss all topics related to growing your personal boundaries.
Ask Lynne
Get the specific coaching you need while you go through the process. Submit coaching and questions via email and get personalised coaching, tailored specifically to you.
Bonuses courses and content
Instant access to the library of training: "Future State" Visualisation, "Finding Calm" meditation,  the "Finding time" ebook and action chart and more!
Learn how to channel your inner millennial, the one who always get what they want, to transform from existing as a tired, taken-for-granted, self-doubting mess into a significant, self-loving and successful woman.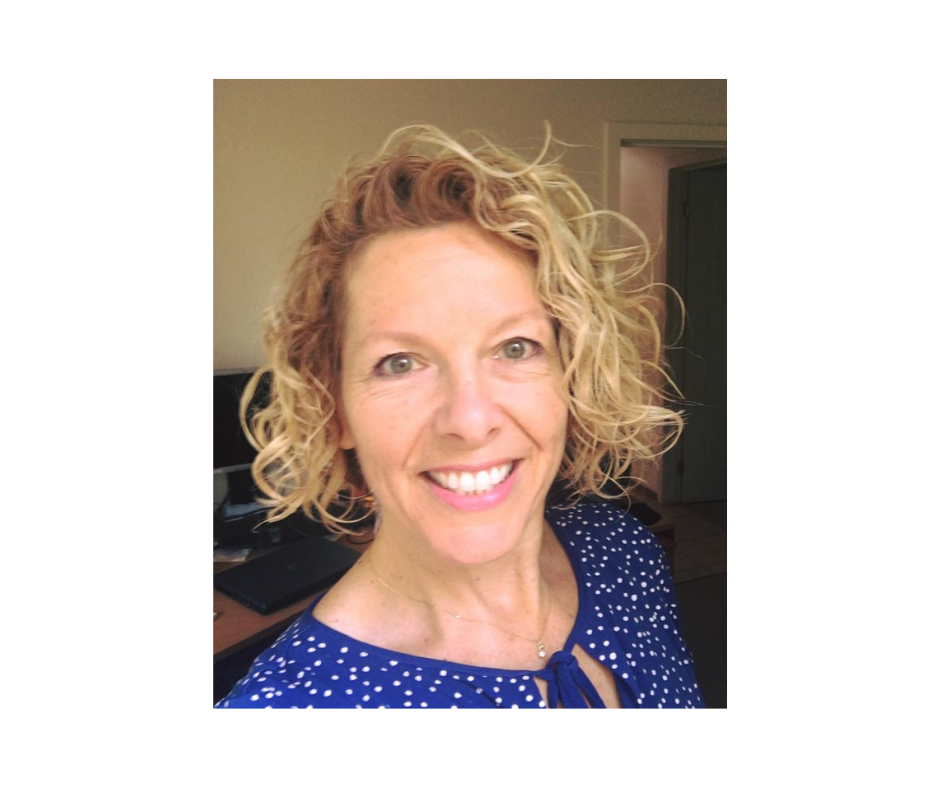 Hi, I'm Lynne Durham and I like it when things are easy and fun!
I won't ever go back to losing myself in the lives of other people or workplaces.
I've done the practice and there is enough research to show boundaries are possible when you know how AND have support to make them happen.
This is what I use with my clients and I am able to help them to transform their lives to enjoy more success & achievements.
Now I have created this easy program for you to do the same.
Thank you, Lynne for your beautiful coaching sessions and program that helped me to bring me closer to my "true self". It's been such a pleasure getting to know you and learning from you!"
Meeting Lynne and taking one of her programs, brought so much joy, love and care to my life and helped me significantly work on my entrepreneurial mindset and self-care. Thanks to her guidance and coaching, I'm more aware of myself. I defined and adopted daily success habits, started meditating and believing in myself even more.
F.A.Q.'s
Will this work for me?
It will if you choose to allow yourself the time; 20 minutes per module- to watch the video and do the worksheets.  You will discover how to let go.
What if I can't do it?
You can! My intention has been to create a beginner-friendly course. Knowing we all start from a different place; some of us need a little more effort than others. Everyone will benefit from this course – it is a matter of degrees; you will be able to put in the right amount of effort that you need.
How does the program work?

You will receive an email with links to the video and worksheet. The course is all laid out in easy to follow steps and I am available for questions within the group or by email.
Remember, spending time on yourself is what you are currently not doing, so just committing to this course will start your own transformation.
What's next?
After you click the button you will be taken to the purchase page.